Marvel Comics is on it again!!
Yo, Marvel continues to kick that DVD  a$$ all across the board!!
I'm not much of a Hulk fan – but recently The Hulk been one of the hypest characters in the Marvel Universe!
Peep this new trailer for the upcoming release of PLANET HULK Feb. 2010 –  not. soon. enough! 😀
Planet Hulk takes place in comic books a few yrs ago when the Marvel Illuminati (Tony Stark, Reed Richards, Professor X, Dr. Strange, Namor, and Black Bolt] try to rid Earth of the Hulk once and for all – so, they trick Hulk into a spaceship heading to another galaxy.
Hulk ends up on a battle planet, and quickly becomes a revolutionary hero of sorts. Dude was so badass they called him the 'World-Breaker'!
*** After his exile, Hulk returns to Earth with a serious vendetta – revenge on those who kicked him off his planet!! [World War Hulk storyline] ***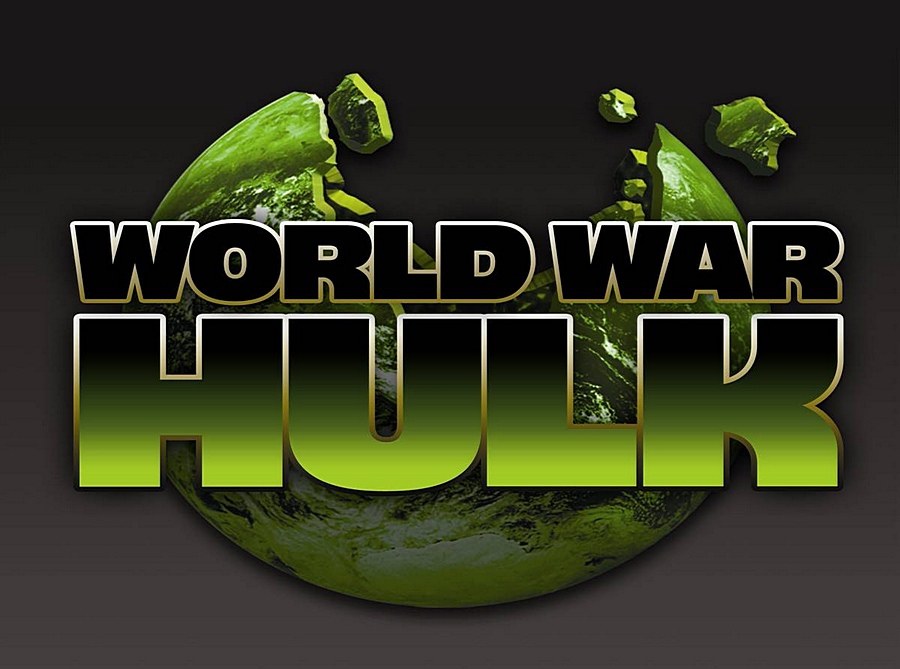 YO – if you've never read Planet Hulk /  World War Hulk – I strongly suggest you do! It is one of the better Incredible Hulk stories! Shows just how f**kin' powerful the Incredible Hulk actually is!

Also for MORE Hulk carnage! Check out the following: HULK Vs. WOLVERINE – HULK Vs THOR! trust me, you're missing out if you don't 🙂