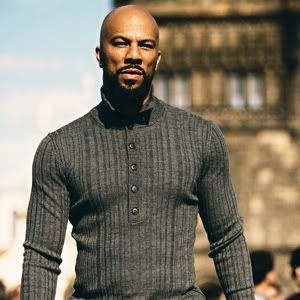 According to MTV Movies Blog, Mr. Serena Williams confirms he is John Stewart Green Lantern in Justice League of America movie directed by George Miller which is set to be released in 2011.
Here is an excerpt from the report:
Long rumored to be in contention for the role, Common confirmed to MTV News for the first time publically that he was cast in the now dormant film, calling being picked for the role "an honor."
"It's a blessing really, to know that I could potentially be this superhero," he enthused. "Justice League itself is an honor, and Green Lantern is an incredible character to play. It's a blessing to be associated with it."
In particular, Common felt it was a special privilege to be the cast's only black super.
"Just being a black person, a black man, playing a superhero is an honor in itself," he smiled.
Meanwhile, back at the Hall of Justice: Last month the superhero tag team fell to a foe even greater than Lex Luther or Darkseid, the villainous organization known simply as the WGA. But while the film may have been momentarily shelved, Common still sees it moving forward relatively soon, declining to discuss plot details since it was still "in progress."
Other JLA cast members have also been reported. This, however, are still just rumored.


Adam Brody – Wally West.
Scott Porter Superman / Clark Kent.
Teresa Palmer Talia Al Ghul, the daughter of Ra's Al Ghul.
:::::::::::::::::::::::::::::::::::::::::::::::::::::::::::::::::::::::::::::::::::::::::
What do you think how George Miller will do as the director of JLA? After all, Dude directed movies like Happy Feet and Babe. I love Happy Feet, but I just hope that JLA is nothing like Happy Feet.
WHO is going to be Batman and Wonder Woman? Find out here!
:: DUMPLING ::